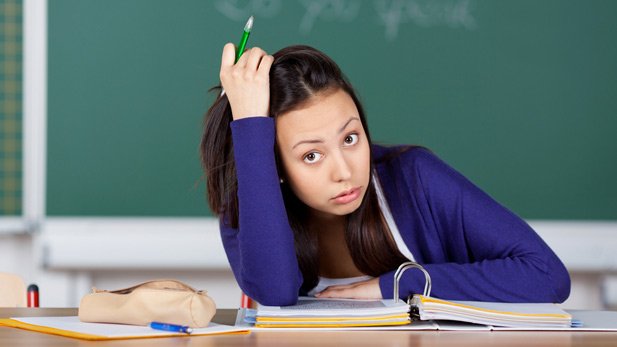 If you're heading off to college, the one thing you'll always hear is "That's great! What are you going to study?" If you already have a clear vision of what you want to do with your life, this is an easy question to answer.
Though, if you're anything like I was, you probably don't have a clue yet what you want to study in college let alone what you want to do for the rest of your life. Choosing a major can be a difficult and stressful experience to say the least.
If you feel this stress coming on, just relax, there are a lot of people out there just like you! . In fact, according to the San Francisco Chronicle, 80% of students change their major during college. While we understand that there are so many students that are unsure it's our job to help you determine the best fit for you.
Beginning your path with a solid purpose is important to success.
Take some time now to try to determine your own unique interests, passions, and abilities so that you can make a smart choice when you do pick your major. Doing so can help save you time, money, and frustration down the road.
Here's five great ways to figure out what major is right for you:
Use the Resources Available to You!
Most college campuses offer courses and assessments that can help you learn more about yourself and about the majors and careers you may be considering. Contact your school's Office of Career Services now and find out what resources and services they can offer you.
You can also tap your own personal network of friends and family members and speak to people who are already working in careers that might be of interest to you. Reach out to them and find out what it's really like to work in their particular field.
This kind of insider info can help you make a more informed decision, when choosing your major.
Try Umbrella Approach
There are so many options out there for what to study, honestly, it can make your head spin. Try to simplify things with the Umbrella Approach. First, identify a general area of interest, or "umbrella", that excites you, such as business, education, health care, art, etc.
Under each of these larger areas are various major and career options.
So, for example, if business gets your blood pumping, declare it as your major, and then take a variety of courses that fall under the business umbrella until you find the specific category that interests you and that you can specialize in.
The Buffet Method is here to Help!
If you're so unsure that you can't even decide upon a general area of interest, no biggie. After all, no one is saying that at 18 years old you have to know exactly what it is you want to do for the rest of your life.
And your college years are all about having new experiences and discovering new things about yourself. So if you're still not sure, take the first few semesters to dabble in different areas of study. Try a little bit of this and a little bit of that—sort of like you're at a buffet.
Even try some things that might be a little bit out of your comfort zone. It's like mom always said at the dinner table, "How will you know if you like it unless you try it?"
Notice Who You're Spending Your Time With
It's a common saying that you are the sum of the five people you spend the most time with. In other words, if you hang out with a bunch of science geeks, maybe you're a techie at heart. On the other hand, if you tend to hang out with all artists, maybe you're more the creative type.
The same principle can be applied when you're deciding on a field of study. Maybe you decided to study computers because you've always been good at them, and because it's a field with a lot of career options. But what if, despite your technical abilities, you've always liked to draw, and most of your friends are also the artistic type?
This doesn't mean, necessarily, that you have to abandon computers altogether. But maybe consider a field that combines computers with creativity, such as graphic design or video-game design.
The Future Is Not That Scary – Think About It
It's wise to focus on the present and how you can make the most of your time now. That said, it's also important to think about your future plans and consider how the choices you make today might affect them. For example, if you're planning on going to graduate school after receiving your undergrad degree, you're going to want to make the right choices now as far as your major and the courses you take.
Most graduate programs have strict admission requirements based on prerequisite courses, and you don't want to waste time taking classes that won't help you in the next phase of your academic career. Ask your academic advisor to help you choose the right courses based on the prerequisites of the grad school or schools you're thinking about attending.
Choosing a major can be difficult, but it doesn't have to be. Just be mindful about your decision and make use of the resources available to you. If you do, you'll be more likely to discover the area of study and career path that's right for you.