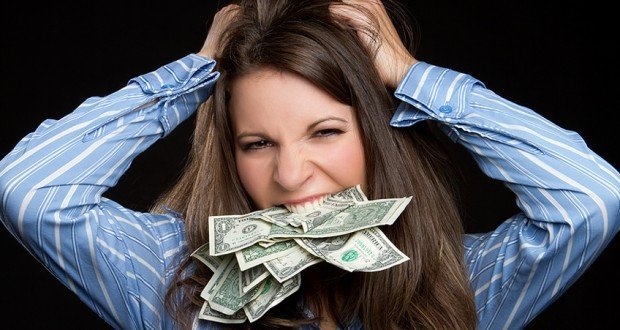 Tuition prices are still rising at an annual rate, ranging from 2.9 percent to 3.6 percent. Numbers pulled from a recent US News study show that the average public university charges $9,528 for in-state students and $21,632 for out-of-state attendees, while private colleges cost $34,699 per student.
Thankfully, students shouldn't be daunted by those figures when thinking about how to reduce college costs. View these stated tuition estimates as the "sticker price." Most universities offer substantial financial aid packages; know that there are additional avenues you can travel down to lower the cost of college even more! For specific tips on how to reduce college costs, read on.
Apply to Schools with Debt-Free Options
Did you know that some colleges provide tuition-free or debt-free options? Military academies and these 12 schools offer tuition-free attendance (with a few stipulations), while these universities distribute generous no-loan financial aid packages.
What is a no-loan aid? Standard financial aid packages offer subsidized and unsubsidized federal loans alongside grants and scholarships. Although these loans have lower interest rates than private loans, there's still debt involved. No-loan packages replace federal loans with endowment grants to reduce their students' debt.
Know that most of these colleges are very competitive; they also have low acceptance rates. You'll need to put your best foot forward and actively pursue these options in addition to the following methods.
Negotiate a Lower Tuition Price
You might think that your overall tuition will match what's advertised on your college's website, but the truth is that you can work with your school's financial aid office to lower its tuition price.
Although college costs are increasing, enrollment is staying steady. Colleges are vying for students and are more likely to negotiate a lower price for your attendance. Here are a few ways to lower your tuition bill.
Leverage another school's scholarship offer. The college you're hoping to attend might match!
Call the financial aid office and ask for declined scholarships. Another student might have accepted a different offer, leaving extra money for other applicants.
Apply for Scholarships
Don't panic over how to reduce college costs if you have a healthy financial aid package (but some nagging, perhaps hefty, additional expenses). Books, supplies, food, and housing can be the most expensive aspects of college. Applying for several scholarships can help alleviate those worries: this free money can go to tuition in addition to general academic expenses.
The following scholarships are open during the winter break, so you can apply without worrying about conflicting class deadlines.
LiveCareer Educational Opportunities Scholarship – What's your proudest achievement? Submit a brief 200- to 800-word essay on a personal or educational accomplishment by February 28th, 2018, and you could win one of three $1500 awards.
Sallie Mae Plan for College Sweepstakes – Sallie Mae runs a monthly $1000 prize. Register for their free scholarship search and college calculator to automatically be entered.
Travel is Education Scholarship – Are you a creative wanderer? Submit artwork, photography, or a short essay inspired by diverse cultures and communities by January 31st, 2018 for the chance to win $1000.
Find year-round access to scholarships through Fastweb, an online scholarship resource. Just remember to apply for scholarships early and often during your college search (and throughout your academic career).
Look for Work-Study Employment
Most schools offer Federal Work-Study awards. These on-campus jobs are specially set aside for students with financial need and are awarded in your financial aid letter.
Work-study enables you to earn a little extra money towards tuition, house, and additional academic costs. Not only do you benefit financially, but these roles can also give you work experience in your field of study so that you're both academically and professionally prepared to join the job market upon graduation.
Competition can be fierce for these positions, so be sure to have a compelling resume on hand before you start college. Are you writing a resume for the first time? Consider putting a resume builder or free resume samples to use so that your document hits the mark.
Attend Free or Low-Cost Schools Overseas
American students should consider international options when considering how to reduce college costs. Not only do several countries offer free or low-cost tuition to international students, but an increasing number of colleges are offering English-only programs of study.
Not only does studying abroad offer a financial incentive, but these low-cost colleges provide American students the opportunity to travel and experience new cultures. The following countries offer free or cheap college tuition.
France
Germany
Sweden
Norway
Finland
China
Remember to research each school's programs and language requirements. Double-check that they'll accept your school transcripts and test scores as alternatives for their application requirements.