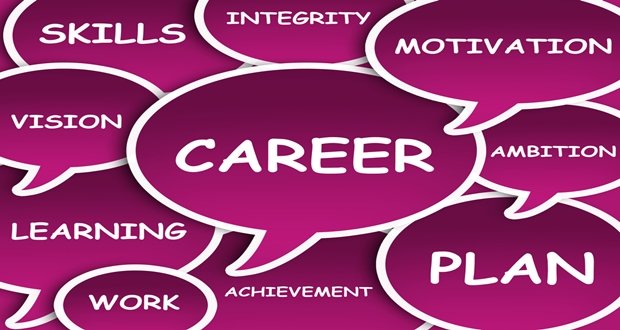 If work wasn't hard, they would call it play. Books such as "Outliers" by Malcolm Gladwell, have made a case for how important environment and influence are when determining how successful a person will be, but it makes an even bigger case for the amount of work put in.
10,000 hours, Gladwell believes, is the average amount of time it takes to become an expert at any particular skill. Whether you want to be a great writer, a great businessman, or a great aircraft mechanic, the same rules apply. Do the work, and the success will come. Here are some inspirational quotes to get you moving towards your goals.
1. "In order to succeed, your desire for success should be greater than your fear of failure." – Bill Cosby
Fear keeps so many from realizing their dreams. Remember, the moment you decide to follow through on a plan – no matter how wild and unlikely – you've already succeeded. You'll learn lessons, obtain knowledge, and open doors you'd never considered. When you give something your all, there is no possibility of failure.
2. "If you're not failing every now and again, it's a sign you're not doing anything very innovative." – Woody Allen
Allen is, of course, among the handful of filmmakers who made a name for themselves by doing things that had never been done before. Don't be afraid to go and do the same. If you fall flat on your face, so what? You succeeded by trying.
3. "Luck is what happens when preparation meets opportunity." – Seneca the Younger
A young man tells everyone he knows that he wants to be a writer. As it happens, he finds himself talking to a prominent New York City agent at a party. The agent tells him to send over his latest work, even if it's a work in progress, and he'll consider representing him. But the young man has nothing to send over. He isn't prepared for this moment. Be ready when opportunity reveals itself.
4. "It is never too late to be what you might have been." – George Eliot
Julia Child wasn't introduced to French cuisine until her mid-thirties. Frank McCourt became internationally famous with the publication of his memoir, Angela's Ashes, at the age of 66. We tend to value and celebrate youth in our culture, but don't believe for a minute that you're too old to chase your dreams.
5. "If opportunity doesn't knock, build a door." – Milton Berle
So you say you're not catching a lucky break? Create your own. Many of the most successful people in American history were pioneers in their field. They certainly didn't wait around for the right moment, because no one knew achievement was possible. You need vision, and a drive to accomplish that vision, in order to move ahead.
6. "When someone tells you no, you should hear yes." – Arnold Schwarzenegger
It's a fact of life that people will try to bring you down. Jealousy, laziness, and ignorance drives people to discredit the dreams of others. When someone tells you that you're foolish for following your vision or that what you're thinking of doing is impossible, hear just the opposite.
7. "Whether you think you can or can't, you're right." – Henry Ford
Success begins in your mind. Take constructive criticism as it comes, but only in as much as it can drive you forward.
8. "Inspiration exists, but it must find you working." – Pablo Picasso
People like the story of Isaac Newton and the apple because it seems as though it could have happened to anyone. Eureka! But the story is bunk, and so is the sentiment. The muse (whether she be a creative force, a scientific one, or otherwise) visits only when she sees you sweating. Give her a reason to come around.