Graduation season is approaching, which means that millions of college graduates are about to begin their first post-educational job.  Maybe you're about to be a health care consultant, or perhaps you're the newest employee at the world's first starfish farm.  But whatever job you're about to get, here are 8 things to expect on your first day of work.
#1- Your clothes will feel weird.
Whether you're wearing a three-piece suit or a hazmat gas mask, you're probably not going to be wearing the T-shirt and sandals you wore to class.  Don't worry.  You'll get used to it soon.  And there's also a weird subset of people who think hazmat gas masks are sexy, so you've got that going for you.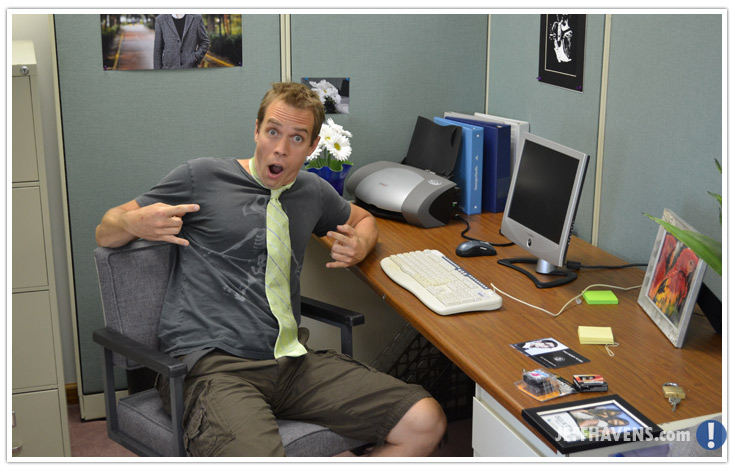 "I'm wearing a tie – I'm so professional!!!!"
#2- You will forget what you're supposed to be doing more than once.
It happens to everyone.  Just ask when you get lost and you'll be fine.  But consider asking different people each time if that's an option.  That way no one will start to wonder if you're actually competent enough to be employed.

#3- You'll think one of your new colleagues is hot.
And you should say absolutely nothing about it. At all. They'll tell you about that in one of your onboarding classes pretty soon.
#4 One of your new coworkers will glare at you.
They either think young people don't know anything or they're worried that you're going to steal their job.  Whichever it is, you should either ignore them forever or accept their glare as a challenge and force them to like you.  Hint: donuts work on pretty much everyone.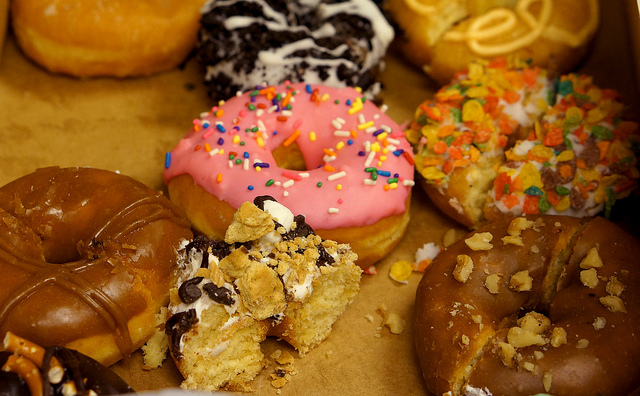 Donuts are the key to office friendship. (via Flickr) 
#5 Your parents will ask you how it's going.
If your mom's like mine is, she'll be asking in the first 11 minutes.  To which the only rational response is, "Not sure yet, Mom – it's only been 11 FREAKING MINUTES!!!!"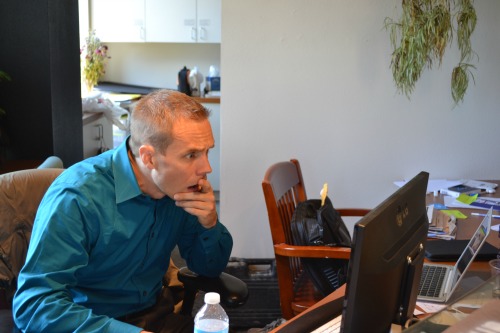 "How is she ALREADY sending cat pictures to my work email?"
#6- You'll pretend to have to go to the bathroom just so you can send important messages.
Just don't stay in there too long or people will eventually start asking questions.

See more on Know Your Meme
#7- You'll realize that you can't afford to pay for five lunches a week.
And you thought brown bags were just for elementary school.


See more on Know Your Meme
#8- You will feel like you are in waaaaay over your head.
But you're not.  You just have a lot of learn.  Ask questions, listen to others, and don't quit.  That's pretty much all you need to do. Every one of your new coworkers was totally clueless on their first day, and now some of them are running the place.  And one day you will too.  Unless you spend all day checking Facebook.