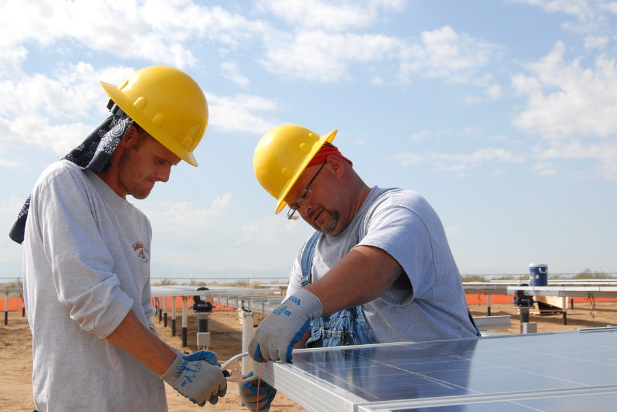 Where would we be without construction workers? I certainly don't have the skills nor the inclination to build a home. I've got the construction workers to thank for building the place in which I currently live. So society has a need to have capable and enthusiastic construction workers. We should be doing everything we can to help budding construction worker on their path to building!
Well, here's my contribution. If you're looking to start a career in construction, good for you. Here's a quick guide for you. These are things you need to know and keep in mind when you start on this path.
You'll need some form of education in the process
This doesn't mean you need to go to college and take a course in construction that lasts half a decade. You've probably heard of apprenticeships and may even have your eye on a few already. But don't underestimate what this apprenticeship is going to require from you.
A few years back, apprenticeships in construction didn't involve much hard education. It was very much on-the-job experience building. But modern construction apprenticeships will include a course that you must take in order to be qualified to work on a site.
Experience is key
You don't want to get stuck doing an apprenticeship for too long. The chances are that you will eventually struggle to pay the bills if you're in an apprenticeship for too long. You need to get out there and get some harder experience.
Experience isn't always required to get a construction job, so you should always apply for a desired job even if you have none. But these days, actual experience takes precedent of whatever qualifications you may have. So don't be afraid to take on volunteer jobs at a construction site. Yes, I know I just brought up financial worries, so doing free work might seem like a step back. But it could be a necessary step in moving to that higher-paying job you need!
It's not exactly the safest job on the planet
Of course, you already know this. The safety measures taken on a construction site are very exhaustive. Or, at least, they should be. Wherever you end up working, you need to be on the lookout for your own safety. Don't trust others with your safety completely!
You need protection for your face, eyes, hands, feet, head and hearing. The site itself needs to be inspected for safety risks. If the safety measures taken on the site seem inadequate to you, you should bring this up to one of the inspectors. If you are injured at work, you should seek the assistance of a construction accident lawyer.
You won't be working on a landmark right away
One of the biggest dreams of your average construction worker? To be able to look at a beloved landmark and say "I worked on that." Imagine all those New York City builders who can look at the One World Trade Center and know they did their part in creating it.
Well, the workers who help construct such significant projects all have several years of experience under their belt. Just like every other field, construction will see you start at the bottom. You'll be working on much smaller-scale projects at first. But just remember that every project is extremely important for someone. Work hard and you'll get there soon enough!