In spite of the fact that the internet provides a means of linking us to nearly everything, many people are wary of using it because they are concerned about getting scammed online. Hearing of bank accounts being emptied and internet trolls driving some victims to suicide. They don't want to unintentionally download a virus that would cause their machine to 'go down' and crash.
The question is, how can we detect if we're being conned or not? The information in this page is intended to assist you in determining if a website or business is legitimate, as well as what you should look out for while making a purchase online.
First and foremost, whenever you visit a website, you should search for a padlock icon in the URL bar of your browser. There's no need to be concerned if this padlock is green and 'locked'. If not, don't input credit card numbers or passwords. If it's a website that you routinely visit and it's showing up as an unsafe website, it's possible that they're performing maintenance on the page, which has compromised the security of the page. Check back later to see if they've solved it. Until then, don't use the website.
Whether you're a business owner, concerned parent, or someone that just wants to know more about cyber security skills, check out the infographic below to help you determine what to look for when protecting your systems, or hiring the right person for the job.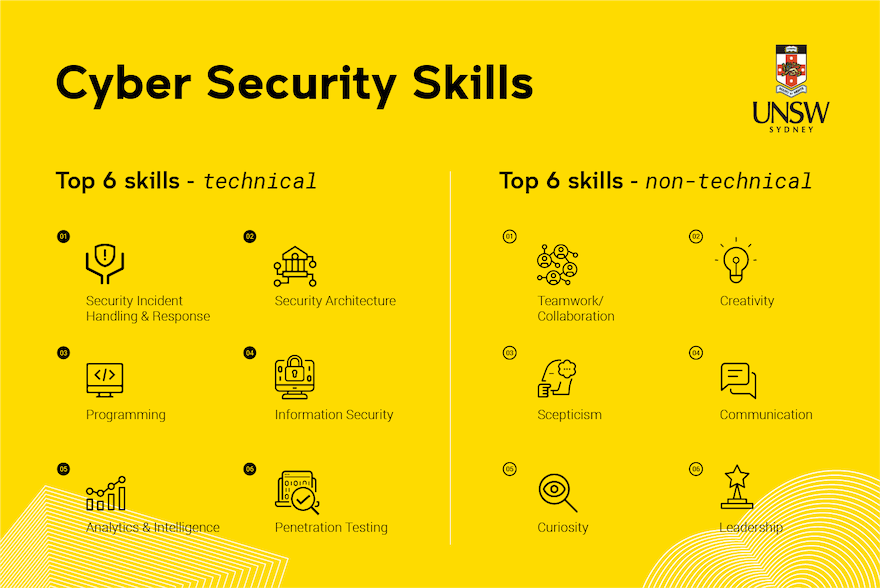 Made By cyber security skills